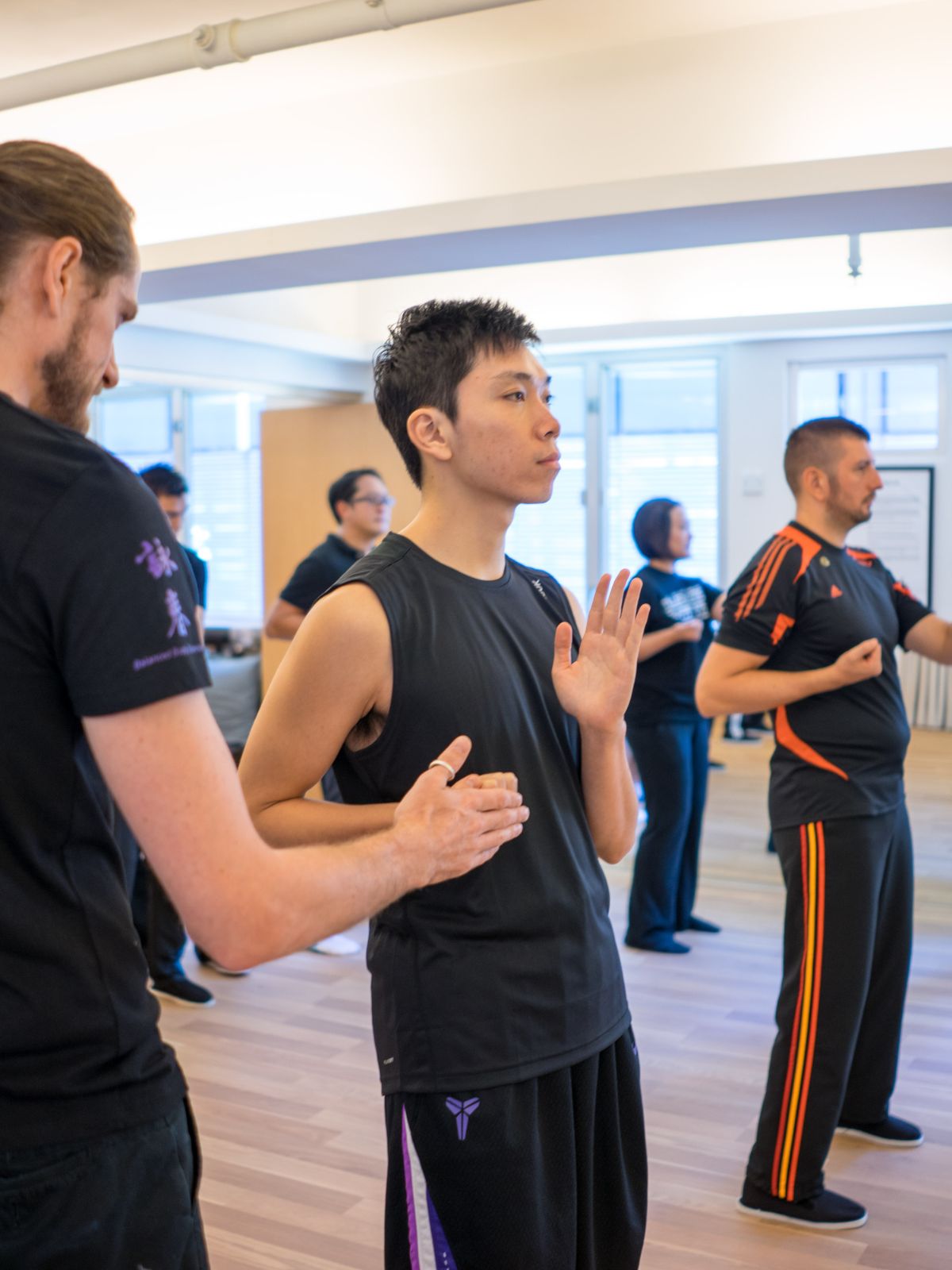 SIU NIM TAO - Part 3

Compulsory Prerequisite Courses:
SNT Part 1, SNT Part 2


Part 3 of Siu Nim Tao course has within it the final aspects of the practice which lead to the highest levels of Siu Nim Tao in withing this internal method of CST Wing Chun. Now that you have set the strong foundations through the SNT Part 1 course, brought forth smoothness, elasticity in the body through the deeper levels practiced in the SNT Part 2 course, it's now time to delve into the practices of the Siu Nim Tao Part 3 course.




The Siu Nim Tao Part 3 Explained
Course duration is 23 hours.
What will I learn in this course?
Further unify and interconnect the body through Mindful Relaxation and joint decompression/expansion
Cultivate almost a sense of liveness and buoyancy in the joints
Learning how to perform every movement with the mind (rather than mere muscular force), which is the 2nd stage of SNT practice
Begin the cultivation and projection of the flow of Nim Lik (Mind Force) within the body which is the ultimate goal of practicing Siu Nim Tao according to 'The King of Siu Nim Tao', Grandmaster Chu Shong Tin! This is the 3rd and final stage of the Siu Nim Tao practice.
As per all other courses offered in our online school, this course includes many videos of Grandmaster Chu demonstrating and teaching the exact or related ideas presented in the course.
Once you have completed watching this course, you will have all the necessary information, the blue print if you will, of Grandmaster Chu's teachings in Siu Nim Tao which, through persistent practice, will help you arrive to the deepest internal levels of this beautiful method of Kung Fu!
Happy Training!

Frequently Asked Questions
How long is the course duration?
This is course is 23 hours long.
How long do I have access to the course?
You get permanent unlimited access to all content.
What's next?
Chum Kiu Part 1 and 2, Chi Sao Complete
For more information regarding payment, subscription types, and other information, please visit our FAQ, Terms of Use or Privacy Policy page.