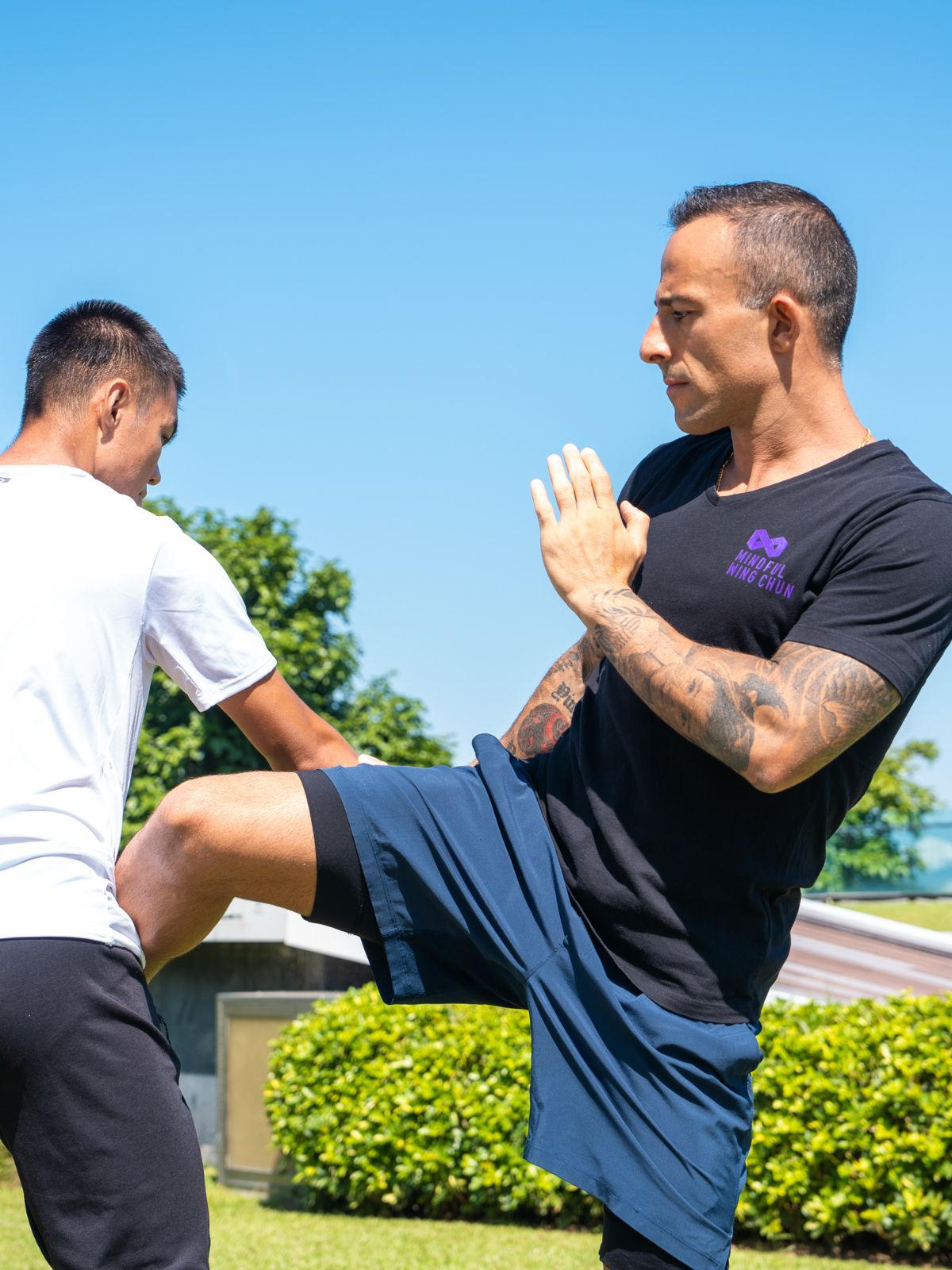 Techniques, Pad-Work and Applications Course – Part 2

Compulsory Prerequisite Courses
Techniques and Applications Part 1
Recommended Prerequisite Courses
Chi Sao Complete, Chum Kiu Part 2

Continuing on from Part 1 of the 'Techniques and Applications' course, this Part 2 of the series covers the intermediate techniques, striking (pad-work) and self-defense applications of the Wing Chun system. 

The Curriculum Techniques Part 2 Explained

This course is 27 hrs in duration and covers covers many things such as:
Intermediate Solo and Partner Techniques
with detailed explanations on how to apply the 'internal' biomechanics and experiences cultivated from SNT and Chum Kiu forms. 
Introduction to Sparring, and Sequential Partner Exercises
that build up to free-sparring partner work. These steps are crucial for being able to retain the Wing Chun concepts and principles during the dynamic scenario of sparring and if skipped through, sparring may become messy and an injury-prone activity!
Intermediate Striking and Pad Work Practices
and continuing to delve deeper into methods to apply the 'internal' engine to produce enormous striking power which build the foundation for being able to perform the 1-inch punch and one-inch kicks as demonstrated by Sifu Nima King in many videos of Youtube.
Detailed Teaching Moment Videos
of actual classes and private lessons of students training with Sifu Nima and Grandmaster CST. 
Hours of Teaching Moment Footage
of Grandmaster Chu Shong Tin teaching at his school in Hong Kong and which are all related to what you will learn in this course. These videos are translated or subtitled and are very special and unique to our online students.
Bonus Old Footage
of Sifu Nima teaching the techniques and applications.
Upon completion of this course, you will be ready to move onto the final (Part 3) course in this series which cover the advanced self-defense techniques!
Happy Training!



Frequently Asked Questions
When does the course start and finish?
The duration of this course is around 27 hrs.

How long do I have access to the course?
Full access to this course - No time limit.
For more information regarding payment, subscription types, and other information, please visit our FAQ, Terms of Use or Privacy Policy page.