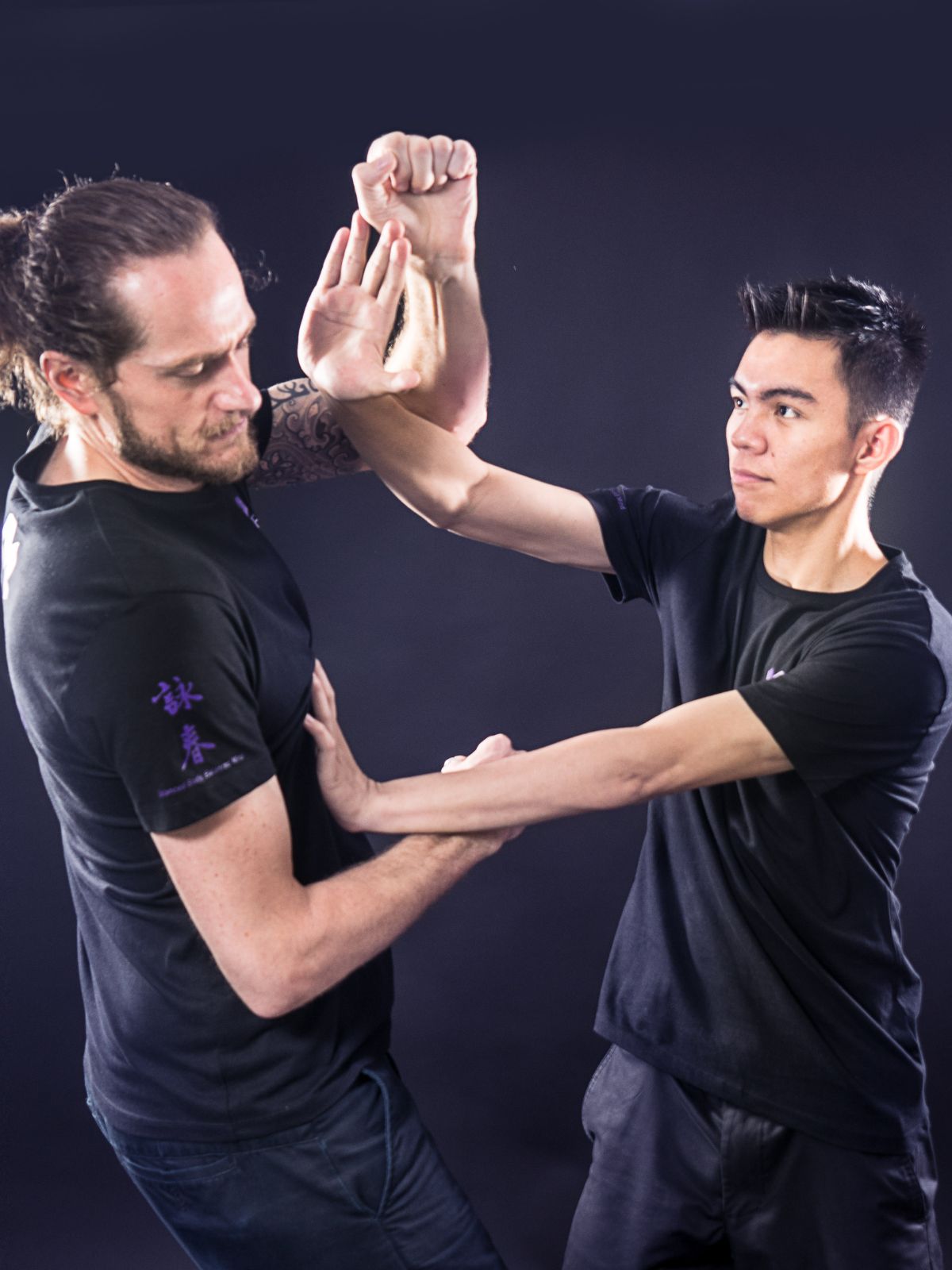 Techniques, Pad-work and Applications course – Part 1
Compulsory Prerequisite Courses
SNT Part 1
Recommended Prerequisite Courses
SNT Part 2 , Chum Kiu Part 1
With over 140 videos (including bonus videos), this is Part 1 of the 'Techniques and Applications' courses and is the pre-requisite course to Parts 2 and 3. It covers all the necessary ideas that set the foundations for applying this unique method of Wing Chun. 


The Techniques Part 1 Curriculum Explained
As a part of this course, you will also have access to our Online Facebook group (or Telegram group) which is unique for all online students in which you will have direct access to Sifu Nima King and many the other Sifus in this lineage as well as all the other online students. You can ask questions, start discussions, post training videos for feedback, or even connect with a training partner who lives near you.
This course is 29.5 hrs in duration and covers covers many things such as:
Important Fundamental Concepts and Principles
that apply to all CST Wing Chun techniques and applications. These videos are the reason that this course is a pre-requisite to the next 2 Techniques and Applications courses, because they are only featured in this Part 1 course. Some of these concepts to apply include:
Taigung (activation of deep core muscles and how to apply it in different exercises and applications such as attack, defense and pad work)
Seng (the alignment and 'rising up' idea and releasing tension in and around the spine which enables further interconnectivity of the upper and lower halves of the body)
Mindful Relaxation and the idea of 'Placing' (which details the difference from the common misconceptions of what relaxation means in internal Kung Fu arts and how it is tangibly applied in this method, leading to opening of the joints and efficient power generation)
Applications of Wing Chun's core principle of Centerline and 'triangulation' to focus and apply the body's mass into the target/opponent.
Elbow and Knee Force and correct methods of settling of the shoulder girdle for inter-connection of the body and the limbs, enabling the ability to retain a shield-like structure under the pressure of incoming force. 
Basic Solo and Partner Techniques
to develop the foundations of Wing Chun's self-defense techniques. Even though these are not very advanced techniques, it's important for all those who are new to the method of CST Wing Chun to go through them so they can apply the unique concepts shared within the basic techniques, before building up to more advanced ones such as live sparring. 
Striking and Pad Work Practices
and how to apply the 'internal' engine to produce enormous striking power which build the foundation for being able to perform the 1-inch punch and one-inch kicks as demonstrated by Sifu Nima King in many videos of Youtube.
Detailed Teaching Moment Videos
of actual classes and private lessons of students training with Sifu Nima and Grandmaster CST. 
Hours of Teaching Moment Footage
of Grandmaster Chu Shong Tin teaching at his school in Hong Kong and which are all related to what you will learn in this course. These videos are translated or subtitled and are very special and unique to our online students.
Bonus Old Footage
of Sifu Nima teaching the techniques and applications.
After this course, you will be able to move into the Intermediate SNT, Beginner Chum Kiu, and Beginner Chisau courses in which you can continue to deepen your practice in this beautiful art of Wing Chun Kung Fu.
Happy Training!


Frequently Asked Questions
When does the course start and finish?
This course is 29.5 hours in duration.

How long do I have access to the course?
Full access to this course - No time limit.
For more information regarding payment, subscription types, and other information, please visit our FAQ, Terms of Use or Privacy Policy page.